Soar just became more social and connected with our latest release on 8 December 21. This new feature sets Soar apart, making us a social mapping platform, where geospatial enthusiasts and professionals from all fields can connect, network and share stories about our Earth.
‍
The update features a brand new notification system, linked to a bell icon, which alerts users to comments or interactions on their maps. When you receive a comment from someone, you can click their username in the comment to jump straight over to their page. This opens up a new world of social interaction within Soar and encourages discussions and stories to be shared more on maps.

People will be familiar with this system from social media platforms, but Soar is breaking new ground by bringing it to a digital atlas. Most online mapping applications do not feature any socialisation elements - users simply work alone within the software. With Soar, you can now collaborate with people all over the world, share insights and stories, and work together on map projects.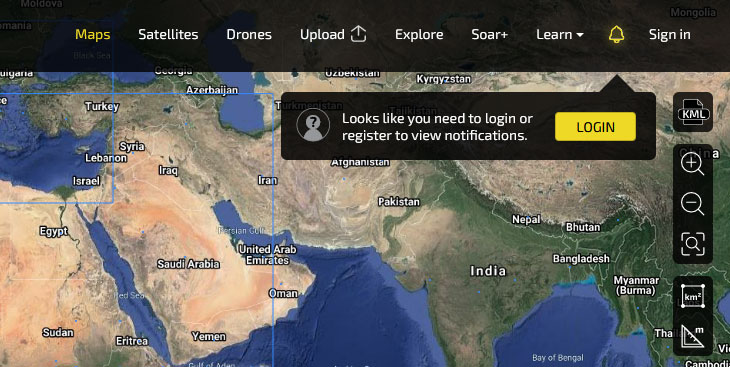 "Since they were first created, maps have always been about sharing information and knowledge," says Soar COO, Neil Prentice.

"With the new collaboration tools on Soar, individuals and communities now have the chance to directly share new information and insights with each other about our ever changing world in a real-time digital environment."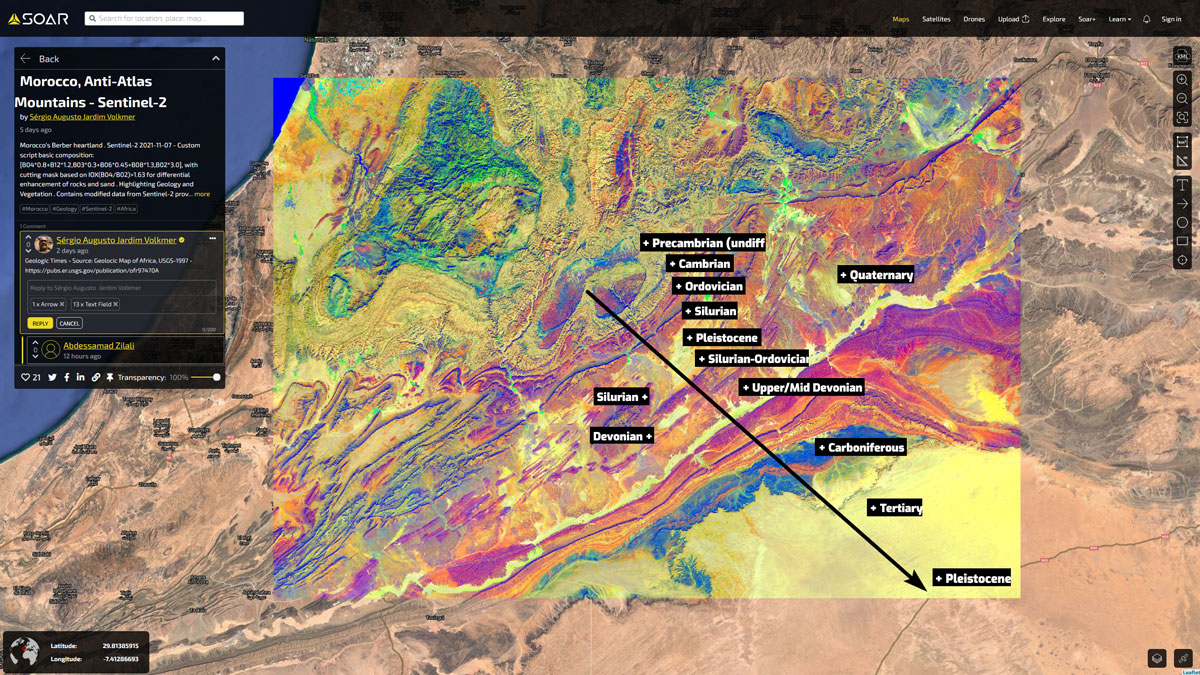 An annotated map of Morocco, Anti-Atlas Mountains - see it on
Soar
Soar has always allowed for people to quickly and easily share their maps and imagery with the world. Now they can also have full discussions on those maps, ask questions, and seek advice and information from users around the world.

However, this isn't the only feature in our latest release. We've also added new map selection features and revamped the exploration tool. Now, as you navigate around the world map, the 'Maps' sidebar will update continuously, to give you a constantly refreshed update of maps available in that area. Maps will also be indicated by a blue border outline. This slick new design makes it easier than ever to find the maps you want, even in a heavily mapped area.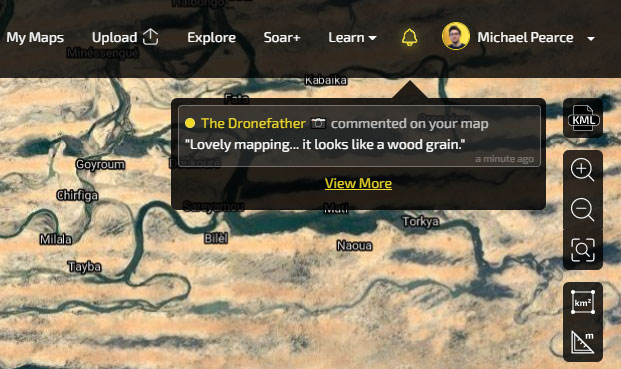 A couple of other new features will offer benefits for our power users: such as the ability to sort your imagery by date or alphabetically in the user dashboard. You can now also search by username on the explore page and using the search bar in the map.
We encourage all users to test out the new features and hope it leads to some great connections and networking. The more voices contributing to the stories of our Earth, the more we can make a positive impact for humanity.
Give these features a try today by
signing up for a free Soar account
, or if you're already a user,
dive into the platform
and start interacting.