FAQ
Use these section links to jump directly to your preferred FAQ
General FAQ
Yes registration is free.  Viewing content on Soar does not require registration but to comment on or share content, upload your maps or download imagery or make a purchase does require you to be logged in.
You can cancel your account  by going into the dashboard when logged in and clicking on the "Delete" Account" button on the top right of the screen.

Because of the way JPG images made, they don't have the correct information to correctly display on a map without going through a process called georectification.  We will be addressing this soon with our own Soar georectification tool.
To view up to date imagery, you can checkout our free Sentinel and Landsat feeds or for high resolution feeds check out our SkyMap50 service.

The majority of images on Soar are crowdsourced by individuals who have created the maps and drone photos or uploaded out of copyright or public domain images.  An number of the maps and images are also provided by businesses showing their capabilities.

At the moment, images cannot be downloaded directly from Soar (unless these are drone images specifically for sale). If you like a map or image, please visit the user's profile page to contact them.

Third party imagery can only be published if you own the copyright or have rights to publicly display the image.  Images under copyright cannot be displayed if you don't own the rights.  You can publish your own images or public domain and out of copyright images, however, we would recommend providing the source of the image when you do.

Satellites
No.  Unfortunately satellite imagery is not  true real time but can be obtained in very fast turnaround (within1 working day based on GMT+8 time zone). However, this is very expensive and there is a risk that cloud cover may prevent you seeing your target area. Urgent collections can be tasked by requesting a custom collection order.

Only very few commercial satellites take night time imagery and as such incidents that occur at night may not be available on Soar.Earth. As we add more satellites, night shots may be available but typically these are very low resolution images and even large buildings would not be individually visible.

This depends on the satellite, most imaging satellites pass over between 10-12 in the morning each day as they orbit the Earth. This does depend on the satellite.  Satellite orbits available on the Soar.Earth platform can be seen by selection the satellite orbit button at the bottom right of the screen.

Unfortunately satellites available on Soar are not in fixed positions but orbit the Earth pole to pole each day so if its not overhead at the time when you are interested in, it will not capture an image.  Even if it is overhead, it may not be imaging at that time depending on a range of factors.  As such, we can't guarantee that images are always available.

The simple answer is resolution of the image.  Our free satellite services, Sentinel and Landsat have a resolution (also known as ground sample distance or GSD) of 10m and 30m respectively.  That is each pixel of the image is equal to the resolution on the ground. This means its not useful for identifying smaller buildings or cars but is very good for large areas. Paid satellite imagery is much higher resolution e.g SkyMap50 is 50cm GSD, so you will be able to make out cars, buildings and trees.

Unfortunately not at this time.  While a KML can be uploaded to the system to show on Soar.Earth, they cannot be used to place an order at this time. However, this functionality may become available in the future

Unfortunately we don't support shapefiles at this time

Yes. In future we may add the ability to order polygon sections but we are limited by what order requirements the satellite imager provider places on us.

Yes.  We are currently in discussions with a number of other commercial providers to onboard their content onto Soar.Earth.  However, this is a complex process and takes time. Even free satellite services take time to onboard on to the platform.

Each satellite has its own license conditions for use of the imagery.

SkyMap50 images are available as new collect and archival (historical) imagery. New collection imagery is priced at US$13/km² (minimum purchase is 50km²). Archival imagery is priced at US$9/km² (minimum purchase is 28km²).
What is novel about our 'click and collect' approach to satellite imagery is that unlike other providers the pricing is open, transparent and the pricing is pay as you go. We found that many suppliers have large lock-ins, large minimum orders, and complicated licensing conditions. Furthermore, the delivered scenes are often in 'bundles' meaning you need specialised software to collate, colour and mosaic. Via Soar.Earth your SkyMap50 imagery is delivered like Google Earth as a natural colour image. SkyMap50 can be your eye in the sky!

Archival imagery
orders can take between 2 to 5 working days to process.
New collect imagery
order can take anywhere from a few working days through to months, depending on cloud cover. For example, if your area of interest is in a tropical location, it maybe covered in cloud for many months of the year making taking images from satellites extremely difficult.
The stated delivery times are just a guide however and each will be different according to each order location and size.
Archival imagery orders can choose whichever level of cloud cover you like. You can use the image previews as an indicator. However with new collect imagery, the maximum allowable cloud in your order is 15%. This includes shadows, haze and smoke - so you can be rest assured that 85% of your order will be cloud free. If your order has more than 15% cloud cover, we will re-fly the area for you for no extra charge until the 15% cut off is achieved.

Yes! We have a very special product called 'SkyMap50EXP' which is a 100% guaranteed 24 hour turn around product which is available on any working day. This product can be used by news agencies, mining companies and security organisations that require super-fast turn around times. The price is US$50/km2 with a minimum purchase of 50km2. This is almost 10 times cheaper than the nearest competitive product in the marketplace. Beware however, that there is no cloud cover maximum with this product. If you choose to use this service, whatever cloud covers your area of interest at the time of capture, that is your final image. There are no refunds.

Unfortunately, there is actually no 'real-time' satellite imagery available to non-military customers. There is however near real-time which is delayed between 24 and 72 hours depending on the orbitology. For example, if you were ordering a one off image, maximum scene size of 12 km x 12 km it would take about 48 to 72 hours. But if it was constant monitoring of a location, it can be imaged and delivered every 24 hrs into your Soar.Earth account. Many satellite companies offer daily coverage but this is a marketing gimmick as the actual turn around time to your access can vary up to a week. Moreover, you would have to pay a minimum collect fee of about $5,000. With SkyMap50 the pricing of $12km² is standard and capped.

No. SkyMap50 constellation includes four satellites providing once daily global coverage. Images are usually captured between 10AM to noon local time every day.

SkyMap50 satellites are positioned so they are sun-synchronous. Meaning they only orbit areas that have the sun shining on them at any one time. You will not be able to obtain night time images.

Unfortunately this is not achievable using commercially available satellites. Humans are not distinguishable using even the highest resolution satellites available to the general public.

No. The SkyMap50 satellite is not a video capable satellite.

An RPC file can be provided with your SkyMap50 order on request. There is an additional service charge.

Yes, multiple bands can be provided with your SkyMap50 order on request. There is an additional service charge.

To find your location, key in the exact address in the search bar of Soar.Earth (upper left of website). Wait a few seconds for the search to locate a list of possible matches then click on the correct result to show your location. Then click on the satellites tab and choose SkyMap50. From there you can either choose archival imagery to purchase or you can book an acquisition for the next satellite pass with a new collect.

You can purchase SkyMap50 high resolution satellite imagery directly on Soar. Watch our YouTube tutorial videos on how to search for and order archival imagery and new collect imagery..

Aerial
Currently no, but we are working with a number of providers to onboard their content on to the Soar.Earth Platform
Drones
Some drone images are free to download, other images are paid, in both cases you can download these images once paid for.
Due to the limitations of the drone photo format, they have only one coordinate on the earth. To properly display, a map needs at least 4.  However, with our upcoming georectification tool, drome images can be correctly rectified to its proper view on the map.

Content guidelines and standards
Descriptions and tags are important for making your image discoverable and helps other users better understand what they are seeing. If your map or image lacks a proper description or tags it may be rejected
Maps and images which are too blurry, have poor colouring or are generally unclear and unreadable may be rejected. An image can be graded as poor quality from a variety of factors including: low resolution, compression, white-balance, blurriness, obstacles, and so forth.

We're all about accuracy and if you're uploading a map, it must line up correctly on the Earth. If your content does not contain Exif geolocation data and/or is not manually placed correctly on the world it may be rejected. 
‍
A key feature of Soar.Earth is using the transparency slider to compare imagery. If the content doesn't line up with the base layer, it becomes difficult for users to compare imagery. Some slight misalignment or warping is acceptable, but anything that greatly affects the comparative properties of the map may not be approved.
Soar.Earth is a collaborative platform, and our hope is that all of our content will provide value for our users. For that reason, we can't accept blank maps or line art cartoon maps that don't have enough data on them (such as context, labels, or a legend) to be considered a true 'map'. Especially when they have exaggerated or warped a location that's incomparable with the base layer. 
‍
We're not saying you can't be creative - artistic maps can be useful and definitely have a place on Soar.Earth - as long as they are true maps which are geographically accurate and in context.

Soar.Earth only accepts top down images to allow for a better mapping experience. If you upload a map or an image captured by a drone that is on an oblique angle, it will be rejected.

We have a zero tolerance policy to content which is inflammatory, offensive or in poor taste. We do accept some maps which depict sensitive topics, as long as they're done in an informational/educational and tasteful way.

We are unable to publish you map unless you have a right to publish the map or image publicly through:
Owning the copyright to the map or image uploaded
Having a license to publish
The copyright has expired
It is published under Creative Commons license.
In all cases if you have acquired from a third party source with expired copyright or Creative Commons license, please credit the map creator or source in your description.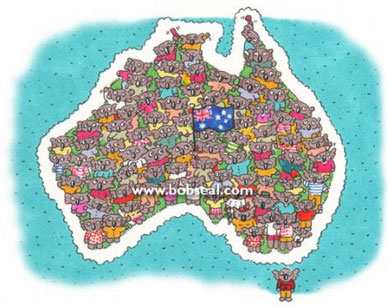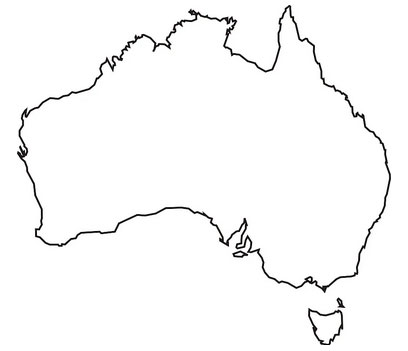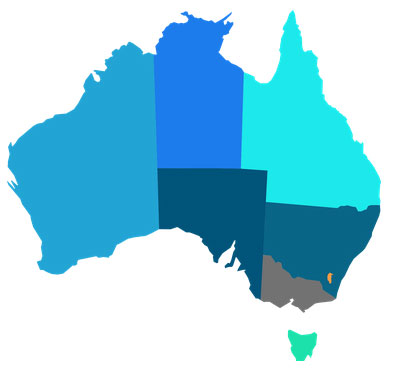 Line art maps that only contain lines with no context
Line art maps that only contain lines with no context
Blank maps that add no value to the platform (no context, no labels, no legend)
Support documents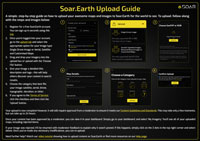 Document outlining the platform upload procedure in English.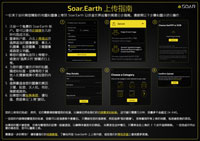 Document outlining the platform upload procedure in Mandarin.
still need help?
Putting together a story or want to discuss media opportunities? Get in touch with our marketing team by emailing

still need help?
Want help using the platform?
‍
Book a free demo session with one of our experts. A Soar.Earth demo runs for about 15 minutes. You'll be walked through the platform step by step, with time set aside to answer any questions you have. Book a session with us by selecting one of our highly trained specialists below.

If you're running late to a booking, please contact your specialist as soon as possible. We're happy to help if you give us a heads up, but a demo booking will be forfeited if you are more than 10 minutes late with no prior contact or explanation.
book a demo with diana

Diana can show you how to get the most out of Soar.Earth and how it can be used to share your maps and imagery.
She holds a degree in Conservation Biology and Geographic Information Systems. Her areas of interest are environmental management and conservation.
‍
View Diana's full profile here.
If you didn't find the answer to your question, please email us.
