March 11, 2021
Soar & LuxCarta partner to provide digital surface maps using high resolution SkyMap50 satellite imagery
LuxCarta
is a global provider of digital map data, geospatial software, and products and services for telecommunications, simulation, training and other vertical markets. They specialize in the rapid production and delivery of high-quality digital maps, including elevation models, clutter and land use, three-dimensional building, and tree models across large areas. Customers are supported by skilled geospatial experts from six corporate offices around the world, available in every time zone. Their current geodata inventory includes more than 1,000 3D cities in 57 countries. Michelle Keyser, Head of Products, shares with us LuxCarta's DSM production and applications for digital surface modeling.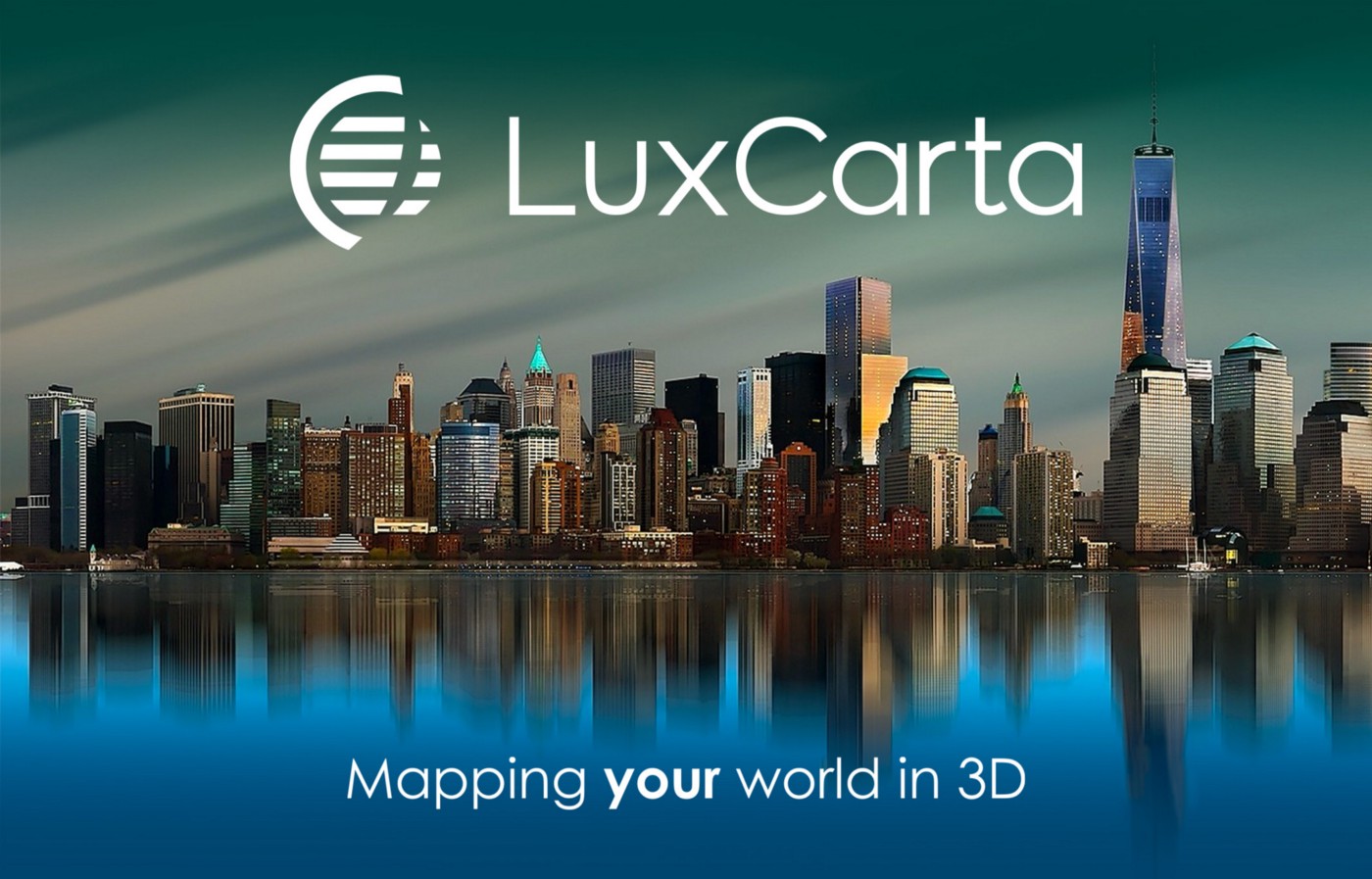 LuxCarta's Legacy of Land Mapping
Through various predecessor entities, LuxCarta has been producing digital maps for over 30 years. In 1989, with the launch of the first digital cellular (2G) networks, they were tasked with providing maps for a vendor deploying the first commercial mobile network in South Africa. Today, LuxCarta has corporate offices in France, South Africa, Tunisia, Singapore, Colombia, and the United States. The global headquarters is located at Sophia Antipolis in the Cote d'Azur region of France.When asked about their favorite location mapped so far, Michelle said, "If we had to pick only one, Arequipa, Peru. The city is on the edge of a volcano."
"If we had to pick only one, Arequipa, Peru. The city is on the edge of a volcano."
Digital Surface Model (DSM) Creation and QC
A digital surface model represents the Earth's surface, including all natural and artificial features, such as hills, valleys, and buildings. LuxCarta creates DSMs using proprietary algorithms applied to stereo satellite imagery. To produce accurate and complete imagery, quality control procedures have to be followed to eliminate any flaws in the original image. Artifacts from the original production process are corrected by LuxCarta's internally developed statistical algorithms. Quality control (QC) is completed with a visual inspection of the final image.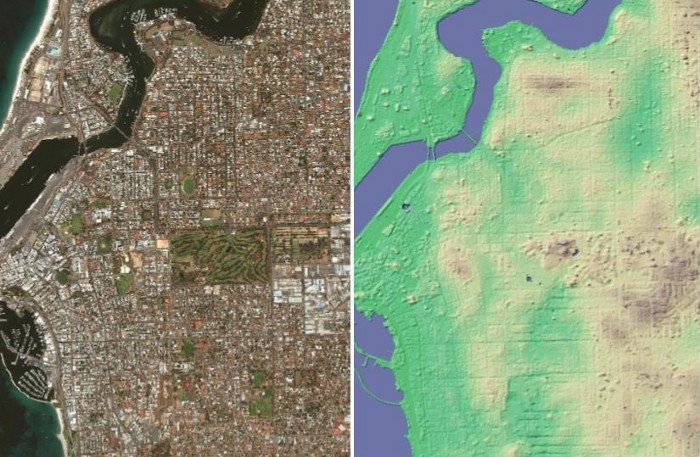 A stereo pair of Soar's
SkyMap50 images
is used to generate LuxCarta's
Digital Surface Maps
(right)
What are DSMs used for?
Depending on the end user's requirements, any cloud-free stereo imagery with the appropriate resolution can be used. DSMs (as raster files in any raster format) can be used for landscape or city modeling, as well as visualization applications and analytical statistics. Output resolution can range from 50 centimeters to five meters.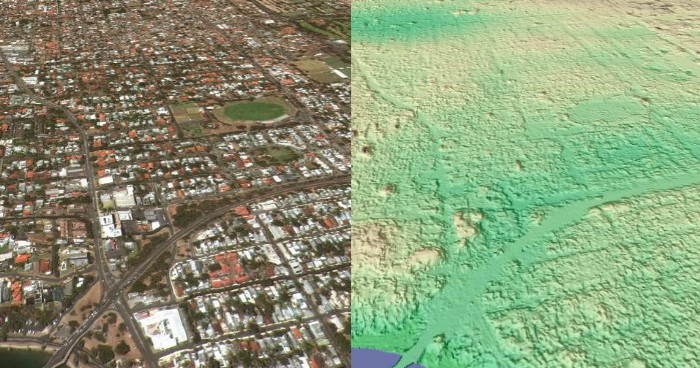 From DSMs, it's evident how Fremantle's narrow highways form 'urban canyons', themselves limiting wireless communications

Wireless Network Planning
DSMs are used in the process of identifying optimal locations and configurations for access network radio frequency (RF) planning.

Insurance
Insurance companies utilize DSMs for risk assessment, catastrophic loss reduction, and response planning for natural catastrophes.

Defense and Homeland Security
Government agencies can use DSMs to create training rehearsals, simulations, and to help plan out missions with a better understanding of the target locations.

Environment
Environmental agencies and organizations monitor and manage certain locations with the help of DSM imagery. They can gather information related to floods, forest damage, water pollution, and more.

Utilities
Utility planning and management, including energy transmission, is made possible with the use of digital surface models.

Entertainment and Media
Games, movies, news programs, and other media use DSMs in scenery development, recreation, and to gain detailed insights into distant terrains.

Flight Simulation
Military and commercial aviation training rely on digital surface models to provide realistic simulation data for their programs.

Mining
DSMs are referenced in mining endeavors to inform environmental impact assessments and to aid in site remediation.